Raeyin - Co-founder. Loves helping people. Answers email promptly. Updates site irregularly.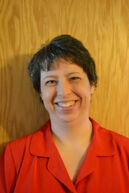 CoolBurnMtW - Founder. Not currently playing Westbound. Helping with the Wiki as needed.
Also Curious - Accessed database regularly to keep our Quest Series up-to-date, along with several other pages. No avatar/image available.
Ad blocker interference detected!
Wikia is a free-to-use site that makes money from advertising. We have a modified experience for viewers using ad blockers

Wikia is not accessible if you've made further modifications. Remove the custom ad blocker rule(s) and the page will load as expected.